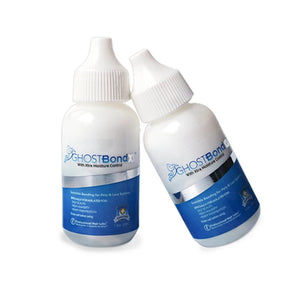 38ml
Easy application and clean up
Reduces and forms a barrier against scalp oil
Resists lifting in high humdity
Keeps heavy perspiration away from attachments
Heat-resistant
Anti-bacterial
Intensified formula to fight oily scalps
No Latex, No Harsh Solvents, New Formulation
Directions: Apply upto 4 thin coats to the hairline, apply each coat as soon as previous coat turns clear. After the 4th coat wait 7 minutes and press hair system into place.
Can hold for upto 5 weeks.